Loan Negotiation with Saudi Fund for Development for the Ibrahim Nasir International Airport Upgrade Project
27th October 2018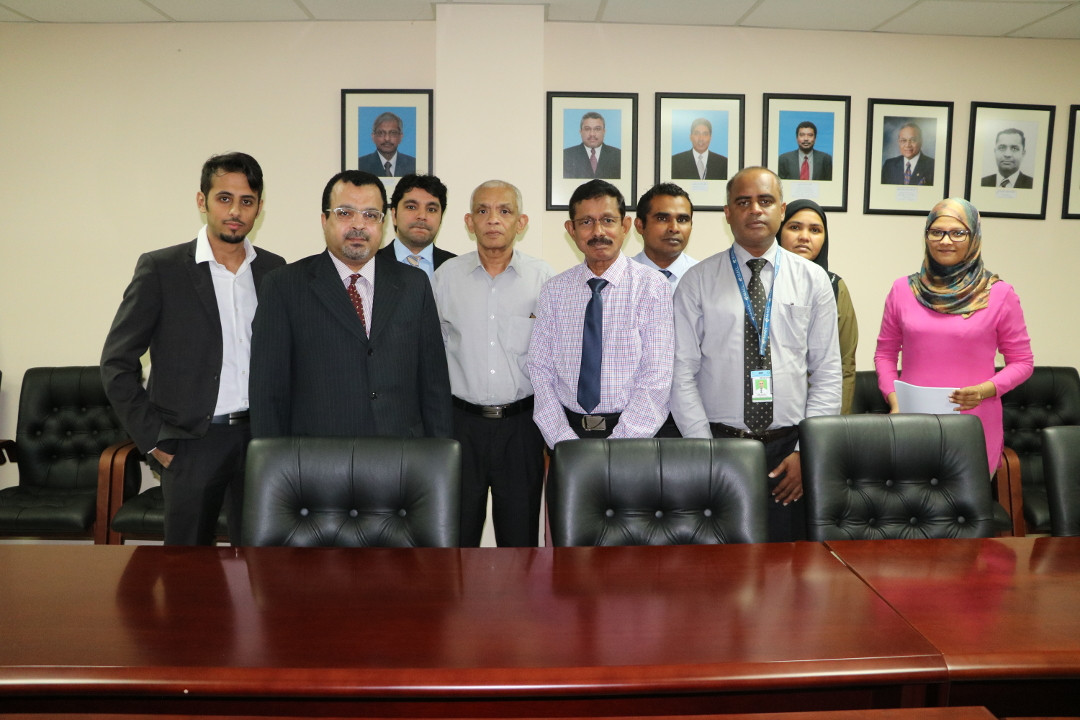 The Loan Negotiation Meeting for the loan assistance from the Saudi Fund for Development (SFD) was held at the Ministry of Finance and Treasury on 18 August 2016.
The visiting Negotiation Mission of SFD comprised of mission leader Mr. Abdullah A. Al-Shedokhi, Engineer Bandar A. Alobaid and Mr. Abdulelah AlSaadan from the legal department. The mission also made a courtesy call on the Minister.
SFD has committed a sum total of US$100,000,000 for the Ibrahim Nasir International Airport (INIA) Upgrade Project. The Kuwait Fund for Arab Economic Development (KFAED) has already signed a loan agreement earlier this month with regard to this project. The OPEC Fund for International Development (OFID) and Abu Dhabi Fund for International Development (ADFD) is expected to follow suit.
The Loan Signing Ceremony between SFD and the Ministry is expected to be held later this month.