Loan Agreement signed with OFID for the Provision of Water supply, Sanitation and Solid Waste Management Project
27th October 2018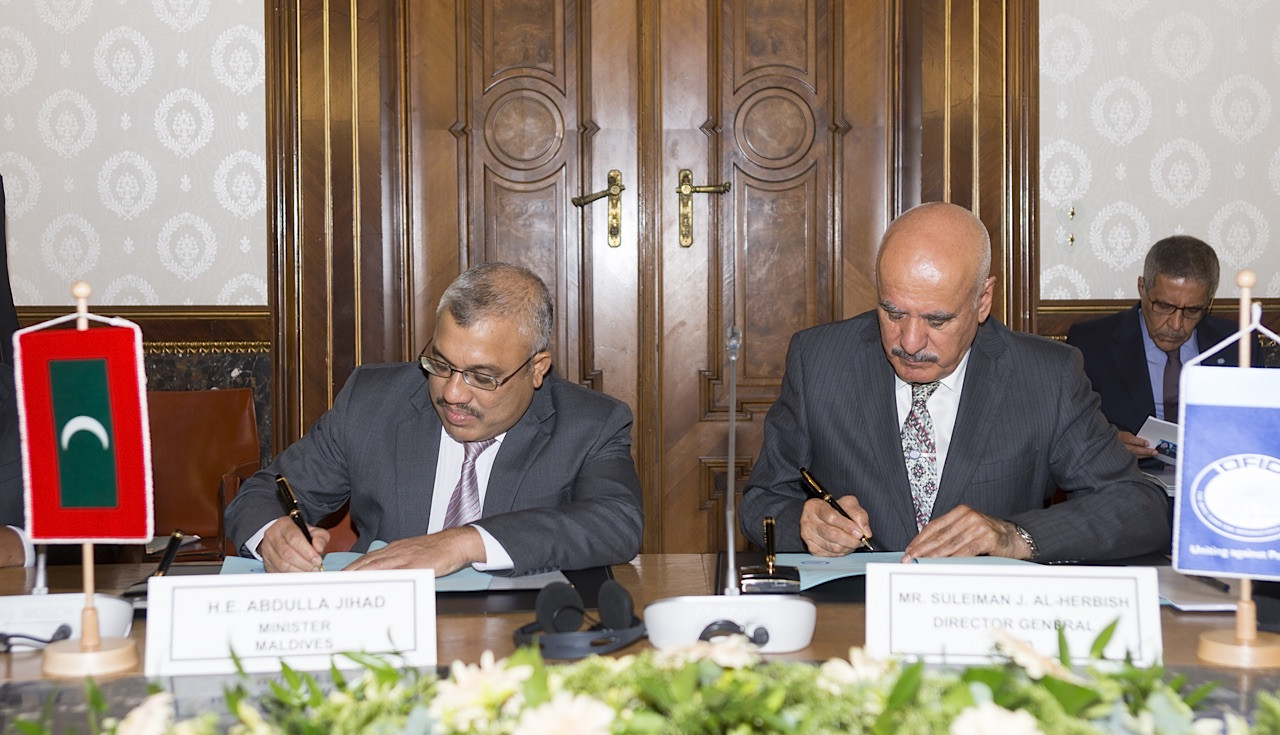 A Loan Agreement has been signed between the Government of the Republic of the Maldives and the OPEC Fund for Development (OFID) on 2 July 2015 to implement the "Provision of Water supply, Sanitation and Solid Waste Management Project". The signing ceremony took place in the Headquater of OFID, Vienna, Austria. The total costs of the project is United States Dollar 50,000,000, (United States Dollar 50.0 million).  
His Excellency Abdulla Jihad, Minister of Finance and Treasury signed the agreement on behalf of the Government of the Republic of Maldives. His Excellency Suleiman J. Al-Herbish, Director-General signed the agreement on behalf of the OPEC Fund for Development.
The Project aims at improving the health standards and living conditions of people inhabiting forty-nine (49) selected islands, by providing sustainable access to safe water and sanitation services and solid waste management.
Under this project sewerage facilities will provided to 5 islands; S.Maradhoo, S.Maradhoofeydhoo, S.Feydhoo, S.Hulhudhoo and S.Meedhoo.
Water supply networks will be provided  to 10 islands including Ha.Hoarafushi, Hdh.Hanimaadhoo, Sh.Milandhoo, R.Ungoofaaru, B.Eydhafushi, Lh.Naifaru, Dh.Kudahuvadhoo, Th.Vilufushi, Th.Guraidhoo and Ga.Villingili.
Moreover water supply systems will be provided for immediate relief through desalination and storage facilities to fourteen (14) selected islands , namely L.Gan, Hdh.Nolhivaram, N.Holhudhoo, R.Meedhoo, Hdh.Vaikaradhoo, R.Inguraidhoo, Hdh.Makunudhoo, Hdh.Kumumdhoo, K.Gaafaru, Hdh.Nellaidhoo, R.Maakurath, B.Kendhoo, K.Dhiffushi and N.Maafaru.
The loan will be repaid within 18 years including a grace period of 4 years with an interest of 4.6% per annum.