Launching of "An Enduring Partnership" (The Maldives and Asian Development Bank Partnership Book
27th October 2018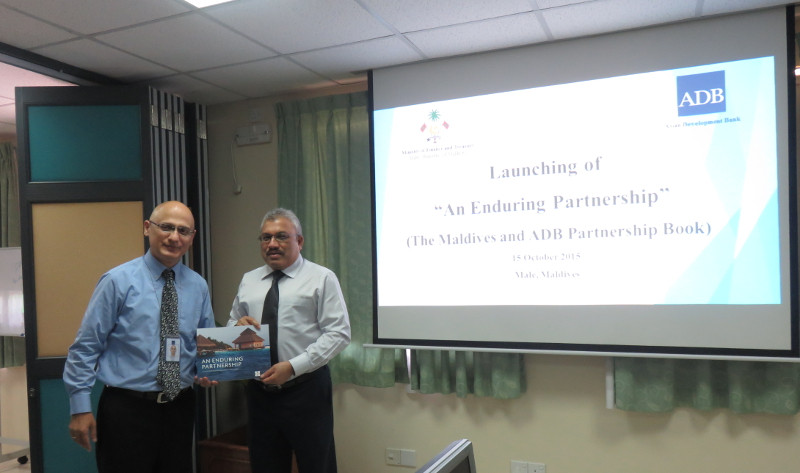 "An Enduring Partnership" (The Maldives and Asian Development Bank Partnership Book), led by Asian Development Bank (ADB) in collaboration with Government of the Republic of Maldives was officially launched on 15th October 2015 at Ministry of Finance and Treasury.
The Book was launched by His Excellency Abdulla Jihad, Minister of Finance and Treasury and Mr. Ghambir Bhatta, Technical Advisor of ADB. The ceremony was attended by senior officials of Ministry of Finance and Treasury.
The Book celebrates the 35 years of partnership between Asian Development Bank and the Republic of Maldives and highlights the country strategies and programs of ADB in the Republic of the Maldives from 1978, the year it became an ADB developing member country, until the present. It particularly addressed successful cases and stories of Projects implemented under ADB's assistance.
 The three decades of support from ADB have been marked with economic growth fuelled by the development of tourism. ADB played a facilitating role in the development of complementary sectors including transport and ICT, energy, education, and private sector development to support the country's growth.